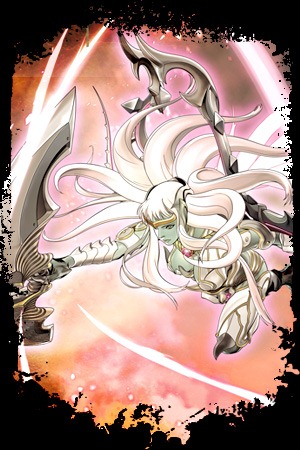 First encountered in Mission 45: Fighting Valkyrie (Chapter 8).
Item Drop
Edit
Witch Bone
Witch Skull
Witch's Armband
Witch Talon
Witch Eye
Witch's Sword Bit
Spica Core
Just like Grendel, Spica's thrown sword can be reflected back at her.
When using a Firelance with the Grand Crusher Battle Art equipped , it is possible to stop her Pulse Raiser attack if timed correctly.
Spica is also the name of the brightest star in the Virgo constellation.
Ad blocker interference detected!
Wikia is a free-to-use site that makes money from advertising. We have a modified experience for viewers using ad blockers

Wikia is not accessible if you've made further modifications. Remove the custom ad blocker rule(s) and the page will load as expected.